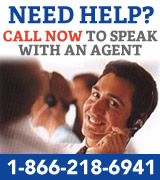 Looking for something to do while you're in Arizona? Arizona has you covered with a wide array of activities and adventures that will provide memories to last a lifetime. From city tours to adventurous off-roading, there are a variety of Arizona attractions that are waiting just for you.
Please contact an AZ Resorts representative to find out details on tours and pricing, or browse our Arizona Vacation Packages that include resort accommodations, golf and scenic tours.
---
Arizona Tours

The Grand Canyon Day Tour is a full day tour. Your guide will pick you up at the resort where you are staying and transport you to and from the Grand Canyon. Guests will have three hours to spend at the canyon where you'll have time to shop, walk the rim and enjoy a picnic on-site. This tour may be extended into a multi-day tour if you would like more time to explore the canyon.

---

The Sedona Day Tour is a very unique experience and like no place on earth. Your guide will pick you up at the resort in which you are staying and transport you to and from Sedona. The tour will explore Native American civilizations where you will be able to see the ruins of Montezuma Castle. Guests will also explore the wondrous red rock playground and the Chapel of the Holy Cross as well as Bell Rock Vortex.

---

The Scottsdale / Phoenix City Highlights Tour is a half day tour. Your guide will pick you up at the resort and return you to the resort once the tour is complete. This tour showcases the history of Old Town Scottsdale, South Mountain Park, Downtown Phoenix and the Historic Capital Building. This tour is a great way to get to know the city. Guests will have ample time to shop and explore galleries as well.

---

The Tombstone Day Tour is a full day tour. Your guide will pick you up at the resort in which you are staying and transport you to and from Tombstone. This tour allows you to see the Old West's most famous towns. Sites include the Big Nose Kate's Saloon and the museum at the Tombstone courthouse as well as a walk among the Boot Hill grave site.

---

The Phoenix to Las Vegas via Sedona and Grand Canyon Tour is a three day tour and features an overnight stay in Sedona, an overnight stay in the Grand Canyon and a day trip to Las Vegas, Nevada. This tour is the perfect escape to see the top sights in the southwest region.

---
More Great Activities & Attractions in Arizona

Hot air ballooning is a fan favorite. Hot air balloon rides offer dawn and dusk tours with amazing views of the mountain ranges, Sonoran desert and city skylines. Once landed, you are greeted with flutes of champagne and a wonderfully prepared gourmet meal served on fine china amidst the Sonoran desert.

---

Casinos are available to the public and offer a full array of shot machines and card games. Casino Arizona is located directly in Scottsdale and nearby to area resorts and restaurants. Fort McDowell Casino is located in Fountain Hills and near to We-Ko-Pa Golf Club and the Radisson Resort Fort McDowell. If you are located in Northern Arizona, casino's such as Bucky's and Mazatal are fantastic options and feature a wide selection of casino games and slot machines.

---

Taliesin West is both an educational and scenic tour of Frank Lloyd Wright's personal winter home. Located just northeast of Scottsdale near the foothills of the McDowell Mountains, Taliesin West provides a full tour of the architectural wonders and unique features of Mr. Wright's famous home. Tours range from one to three hours in length.

---

The Desert Botanical Gardens are located in Scottsdale, Arizona. This garden offers a collection of plants from deserts around the world in an exquisite outdoor setting. There are more than 50,000 accessioned plants to see. Lectures and workshops are available to learn about desert landscaping as well as nature art and photography.

---

The Wrigley Mansion is set hilltop adjacent to the Arizona Biltmore Resort. The luxury mansion was built by chewing gum tycoon William Wrigley Jr. between 1929 and 1931. The mansion boasts red tile roofs and multiple levels; the mansion resembles an entire village. Now a Historical Landmark, tours of the mansion are offers 4 days a week offering a glimpse into the life of William Wrigley and his family.

---

The Phoenix Zoo is home to 1,300 animals and 200 endangered species. The zoo first opened in 1962 and offers lions, wolves, giraffes, zebras, tigers, monkeys and many others. There is also a petting zoo, camel rides, pedal boat rentals, a safari train and three playgrounds throughout the zoo. There are 6 different dining venues on-site as well as many other special events.

---