Arizona is home to some of incredible ski resorts. Below are some of the best ski resorts in Arizona. Feel free to browse through the top choices below and click on the links for more information.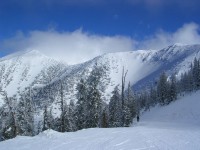 Arizona Snowbowl is located on the majestic San Francisco Peaks just 14 miles from the city of Flagstaff and two hours north of Phoenix. The base elevation is 9,200 feet and the summit is 11,500 feet. The average season is from mid-December to mid-April and the average snowfall is 260 inches. There are 777 skiable areas to choose from making Snowbowl the perfect spot for your next Arizona ski vacation.
---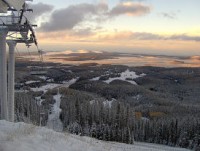 Sunrise Park Resort is located in the heart of the White Mountains. During the winter months, this top ski resort offers some of the finest skiing in the Western United States. Over 65 runs offer a promising adventure for any skill level. There is also a separate snowboarding area, cross country ski trails and a special children's "ski-wee" area. The hotel offers 100 guest rooms, great restaurants, indoor pool and whirlpool lounge and a game room. Mountain biking and hiking are available during the summer months.
---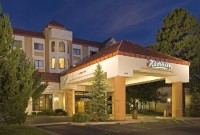 The Radisson Woodlands Hotel is located in Flagstaff, Arizona just 10 miles from the Arizona Snowbowl. This ski resort is also located right off the old famous Route 66"nearby to downtown Flagstaff. Radisson guestrooms are spacious and offer a contemporary ambience. On-site enjoy two different dining experiences at Woodlands Café, Sakura Sushi and Teppan Restaurant. Also on-site is an indoor swimming pool and whirlpool spa along with a sauna and state of the art fitness center.
---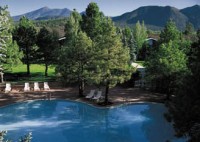 Little America Hotel is Flagstaff's most luxurious hotel boasting breathtaking scenery. The hotel is located 10 miles for Arizona Snowbowl amidst 500 acres of the Ponderosa Pine forest at the base of the San Francisco Peaks. This top ski resort features 240 luxury guestrooms and 7 suites design with floor to ceiling windows to ensure the best view Flagstaff has to offer. Little America offers the Western Gold Restaurant for breakfast, lunch and dinner as well as the Tiffany Tree Lounge for in-room dining.
---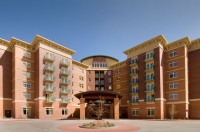 Drury Inn and Suites in Flagstaff, Arizona is just 10 miles from Arizona Snowbowl. Drury is environmentally friendly and offers features such as solar panels and recycled water systems. This top ski resort features free hot Quick start Breakfast and late evening hot food and cold beverages. On-site enjoy an indoor swimming pool and whirlpool as well as a fitness center. Nearby, enjoy over 10 restaurants located with 1 mile of the resort as well as the Lowell Observatory and Historic Downtown Flagstaff.
---
Book Arizona's best resorts at a lowest price guarantee with AZ Resorts. The staff at AZ Resorts is committed to finding and publishing the lowest prices available to provide you the best deals possible. Book your vacation now at www.azresorts.com and save big.