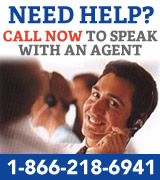 Group Planners: Choose Arizona as the destination for your group meeting or convention. State-of-the-art meeting facilities and perfect weather year-round provide the perfect mix for business and pleasure. With over 200 hotels and resorts in Arizona to choose from there's an ideal meeting location waiting for your group in Arizona.
The specialists at AZ Resorts can assist you with all the details of your program and help create an unforgettable and enjoyable event. Our staff has access to locations all over the state ranging from resort, golf course and restaurant meeting spaces.
Golfers: Enjoy the ultimate desert experience! Choose from over 75 championship golf courses in Arizona to host your next golf tournament. Meeting facilities are available in addition to a full tournament setup. The staff at AZ Resorts sources the lowest group rates around.
Sports Teams: Receive the lowest rates for your team at hotels and resorts near to over 300 restaurants and nightlife venues, as well as famous Old Town Scottsdale. Search our website or contact an AZ Resorts representative to assist you in finding the best group deals for your sports team.
Looking for space to throw a party? AZ Resorts has done the research for you. From large banquet halls to an outdoor BBQ cookout, we have all the necessary information you need to plan your next party, including weddings, at the lowest group rates available.
We provide a free service with no obligation. Please feel free to contact us to inquire about your next group event. We'll make sure your next event is seamless and flawless.